November 16, 2021
Client Highlights: BAG Innovation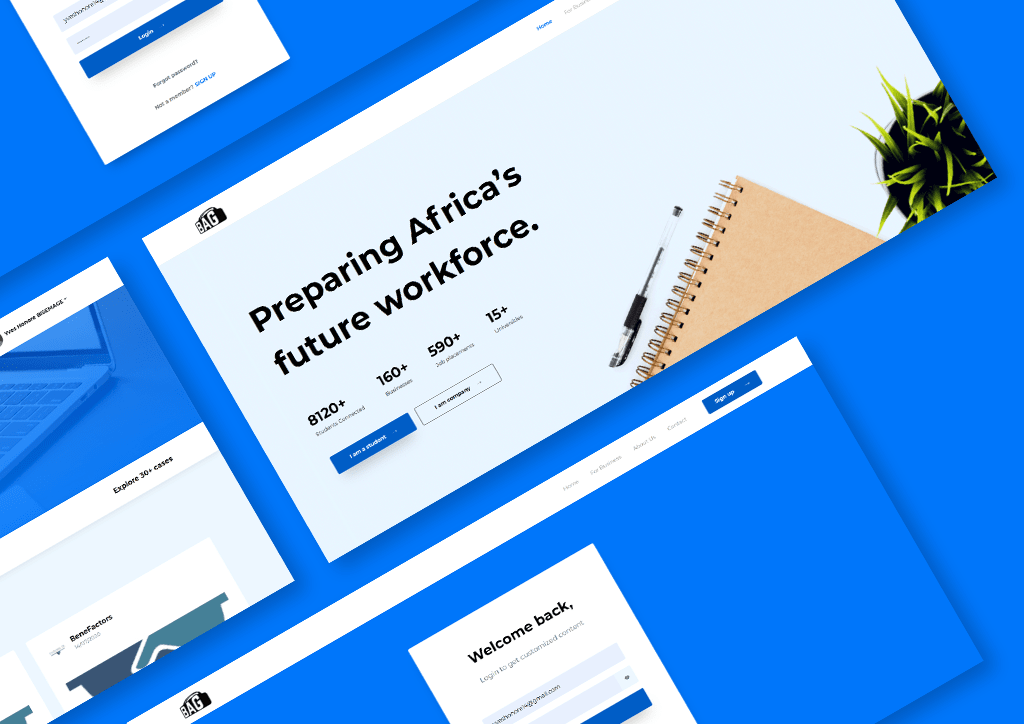 BAG Innovation is a for-profit organisation, created four years ago which aims at increasing its impact in Rwanda and East Africa by providing an experience-based learning model to students across the region. This is achieved by extending the experience-based learning model to all University students in Rwanda and East Africa, which would reach ​more than 4,000,000 students and recent University graduates. The team at BAG has extensive knowledge and understanding of student development at universities and this has placed us in a unique position to help graduates match their skills to roles and companies.

The primary beneficiaries of this innovative project are university students and postgraduates in Africa. BAG innovation partners with the University of Rwanda which is the biggest university in Rwanda to roll out the developed technology with all their students starting in May 2021.


Key Results
BAG is incredibly honoured to have been recognised by the African Union as the best Education Innovation in Africa. Today BAG has impacted over 8,000 young people in Rwanda and assisted 600 to get meaningful employment opportunities with an 80% success rate. The goal is to reach over 10,000 new users by the year's end and to expand to students in the rest of the African region by 2022.

Over 8,000 students connected, meaning the student's profile which showcases skills and attributes has been exposed to employers in Rwanda.
160+ Businesses started
600 Job placements
15+ Universities partnered with


Awesomity Lab started Working with Bag innovation from 2019 and it has been a very insightful and rewarding experience. We believe that Bag is the modern solution to the unemployment gap that is here in Rwanda and soon East Africa.
Visit: Bag.rw, Nepad article
More of our clients: Awesome clients